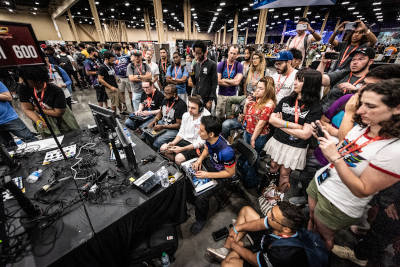 As DreamWorks new animated feature 'Trolls' hits movie screens, there's an opportunity to see a 3D screening of 'Trolls' and take part in a free workshop with Dave Burgess, head of character animation for DreamWorks. The workshop is presented by The Animation Centrifuge, leading games company Outplay Entertainment and new EU project Create Converge.
It's aimed at creatives and everyone looking to show, tell and sell using the latest visualisation methods.
The workshop follows the screening of 'Trolls' and a Q&A session with Dave at the DCA Cinema.
Dave Burgess has been a Supervising Animator at DreamWorks Animation for the last 15 years on films such as 'Over the Hedge', 'Monsters vs Aliens' and, most recently 'Trolls''. Prior to that he was responsible, at Disney, for animating the Hyenas in 'Lion King', was part of the Genie animation team for 'Aladdin' and lead animator for Professor Porter in 'Tarzan'. Early in his animation career, Dave was mentored by Chuck Jones and he has been a key Instructor with Animation Mentor for many years.
The workshop will be led by The Animation Centrifuge and Dave Burgess. Also presenting ground-breaking work on visualisation for medicine will be Jim Bown, Professor of Systems Biology in the School of Arts, Media and Computer Games at Create Converge partner, Abertay University.
For creatives working in animation, games, and visual effects this is a great chance to interact with a true master of animation.
For everyone working in sectors like medicine, energy or construction who is keen to explore visualisation to show, tell and sell - for promotion, sales, training and service delivery - this will be a fun way to start understanding key concepts and principles.
To register for the workshop go to Eventbrite. Places are free but limited.
https://www.eventbrite.co.uk/e/see-what-i-mean-workshop-with-trolls-dave-burgess-of-dreamworks-tickets-29682619514?ref=estw
To register for the screening go to the DCA Cinema online booking site.
http://www.dca.org.uk/whats-on/films
If you're interested to attend both, you must register for both
Tuesday, 13 December, 2016 -