Welcome to the Digital Dundee/Digital Observatory home page.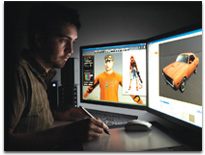 Dundee is the location of one of Europe's most accomplished hubs for computer games and mobile digital content development.As export driven industries, games and application development along with other digital media combine to form a key sector for the city. This site is a hub for information, links for projects and information related to Dundee.
Over the next weeks and months information on events, projects and funds that may assist local companies will be posted. If you have any events, news and projects that should be out there, let us know. You can also comment on topics and sign up to the twitter feed / rss.
Home of the digital observatory, this forum can be also used to raise issues and topics for the group. So please contact info@digitaldundee.co.uk to get in touch.