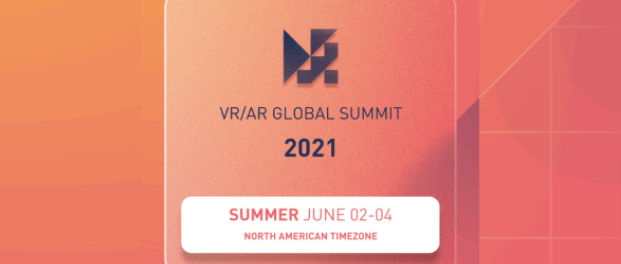 Join online for the Live Launch of the VR/AR Global Summit! Joined by industry legends and experts chatting about the latest industry trends, what has happened in the industry over the last year, hardware announcements, and privacy and ethics.
So many great sessions including Collaboration on 4th June at 4.15pm UK time.
Tickets cost US$55.
Here is a sample of the schedule for June 2nd:
10:15 - 10:30am EST
Opening and Welcome
10:25 - 11:25am EST
Burning Questions 
Hosted by Mike Boland, ARtillery
With guests:
Amy Peck, Endeavor
Alan Smithson, MetaVRse
Larry Rosenthal, CubeXR llc
Tom Emrich, 8th Wall
11am - 11:25am EST
Indie or Big Company and Why (XR Jobs Series)
Joanna Popper, HP
Lucas Rizzotto
Kim Adams
11:30am - 12:15pm EST
The Future of Privacy and Ethics
Hosted by Kent Bye, Voices of VR Podcast
11:30am - 12:00pm EST
Raising Money for Your Project or Company: What you need to Know (XR Jobs Series)
Joanna Popper, HP
Marco DeMiroz
Liz Rosenthal
1:00 - 2:00pm EST
This Week in VR: Live from the VR/AR Global Summit
Hosted by Ted Shilowitz, Futurist - ViacomCBS / Paramount Pictures and Charlie Fink, XR Consultant, Columnist, and Author
8-9am, 12 - 2pm, 5-6pm EST
Virtual Expo
You will be able to network with all speakers and other attendees using the Networking area!
See full Schedule here
See all Speakers here
Wednesday, 2 June, 2021 - 15:00
to
Friday, 4 June, 2021 - 21:00