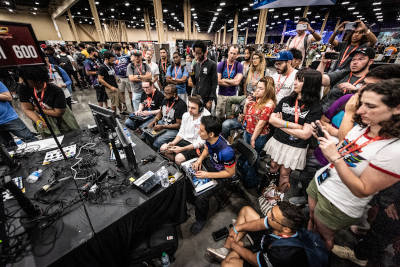 The EGS brings professional game developers and game composers from around the world to share with us their thoughts about these fields as both forms of entertainment and art. PRESS PLAY |> will showcase interactive artistic productions as well as hear from the makers and creatives behind their work, featuring
Christos Michalakos
with his award-winning (NIME2016) audiovisual drumkit performance
Pathfinder
,
Tinderbox Project Room to Play
musical playful sculptures, and live interactive game music experience
Dance of Whispered Truths
with
Niall Moody and Mantra Collective
.
The event will run from 130pm - 530pm on Saturday 6 August, in the Marryat Hall, Caird Hall, City Square, Dundee.
Tickets are £8/5, available online
here
.
Best regards,
Saturday, 6 August, 2016 -
Marryat Hall, Caird Hall, City Square, Dundee