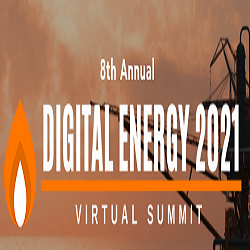 Digital Energy Summit 2021
The Energy sector is changing: Against the backdrop of COVID-19, low-oil prices and energy transition, businesses across the industry have been under increasing pressure to change. 
​
With the significant challenges and upheaval of the last 12 months, this year's Summit will focus on adaptation, agility and transformation; discussing how IT leaders can help their organisations navigate the disruption and catalyse tangible innovation and business improvement.
​
Now in its 8th year, the event continues to bring together senior technologists and innovators, providing a unique forum for knowledge exchange, discussion and high-level networking. Presentations will provide informative insights on key impact areas, from business strategy, data analytics, and machine learning, to cyber security, culture and leadership.
Read more and book at Digital Energy 2021.
Thursday, 22 April, 2021 -