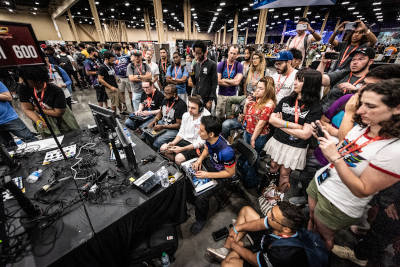 Scotland, as home to several multi-award winning studios, has cemented its status as one of the top game development locations in the world. But how do you make your mark on such a dynamic, fast-paced, ever-evolving industry?
Colin Anderson is Managing Director and co-founder of Denki, the world's first digital toy company. The multi-award winning organisation created 180 individual games in under nine years, establishing a reputation for creativity and tight, efficient development. Denki has now brought its experience to creating a new generation of games to these new-fangled digital console platforms such as Xbox Live Arcade, Wii, PSN, iOS and Web.
Denki's most recent releases include Quarrel (a British Academy award-winning strategy-word game that's currently available for Xbox Live Arcade), Save The Day (made using HTML5 for browsers), and Monster Force 5 (match 3 game that's also made using HTML5 for browsers).
Before founding Denki, Colin worked at DMA Design, Gremlin Interactive, and Rockstar North from 1993-2000 heading up their Audio Teams.
If you want to know what it takes to remain at the forefront of game production and development in an ever-changing industry, get an insight into the specific skills studios look for when hiring new recruits, or to understand the variations in producing games for different digital platforms, then this session is for you.
This event will take place during Dare ProtoPlay, 4-7 August, and is part of the Career Close-Up programme supported by Skills Development Scotland.
This initiative specifically supports career starters who have graduated from a screen, game or broadcast related course who are still looking for a break in the industry. Sessions are open to a maximum of 20 participants.
Thursday, 4 August, 2016 -
Marryat Hall, Dare ProtoPlay, Dundee