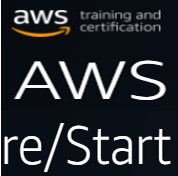 Amazon Web Services is inviting leaders from Dundee's digital businesses and public sector organisations (of all sizes) to find out how we can make Dundee's new-economy revolution even more open and accessible to all.
Amazon Web Services (AWS), the world's largest cloud computing company, is now engaging widely with us to support the growth of Dundee's digital economy. In particular, they're helping to create a sustainable IT technical resource pool in the region. AWS re/Start is a workforce development programme that will offer local people the opportunity to acquire new skills that are relevant to the area, as well as providing employers the opportunity to hire local people with in-demand skills.
AWS re/Start will develop a pipeline of entry level cloud talent, based in Dundee.
We'll be hearing from the AWS re/Start team and from Brightsolid (a Dundee company already engaging with the programme). They'll be talking through the way re/Start works, sharing the impact that re/Start has on people's lives, and they'll talk about the remarkable, enriching and unforeseen social-value and commercial benefits of the project.
Wednesday, 17 November, 2021 -